Thermodyamic simulation in Modelica

One of the key benefits coming out of our EU sponsored CAPTure project was the development ofsophisticated models of advanced cycled in Modelica using the Dymola environment. This new platform has allowed us to accurately calculate performance at off-design conditions (e.g. ambient temperatures, altitude, heat exchanger fouling) and also show how the system will behave transiently (e,g, following vent valve actuation.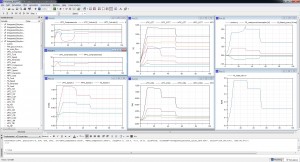 We have now developed models of our DUO+, MONO and MONO-HCR hot air turbine systems as well as a signficant number of variants optimising the solution using varying heat exchanger, turbocharger and turbogenerator equipment.