Upto now, concentrated solar power has been limited to large multi-megawatt projects using steam turbines. Unlike PV systems, this does enable the energy to be stored using molten salts ready to be used when energy demand is at it's highest, possible out of sunlight hours, this approach gives the project five major hurdles:
Requirement for large towers and many mirrors, leading to very high capital investments
Massive distances from the mirrors to the collector leading to high light transmission
Need for super clean water in areas where water is a precious commodity
Very high cooling requirements in regions of high ambient temperatures
High maintenance costs from the steam turbine and water treatment systems
Hot air turbines are unlocking the possibility of building modular systems of 0.3 – 1.0 MW per tower without the need for cooling leading to much lower capital investments. With the help of EU funding through the Horizon H2020 programme, Bluebox Energy is working on a cutting edge development utilising higher heat exchanger pressures giving increased power output and efficoiency. This technology will be meshed in with Technologies developed by the other project partners to develop a Competitive solar Power Tower Link to CAPTure project site here…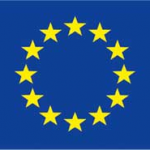 This project has received funding from the European Union's Horizon 2020 research and innovation programme under grant agreement No 640905.